Accidents or breakdowns come unannounced and when they happen, you will need towing services. You might not be very choosy at that time especially if the breakdown has happened in the middle of nowhere. In some scenarios, you might be lucky to have the police dispatch your way a recovery service. However, you might not be lucky in other incidences which may need you to call tow truck services.
Research on the companies
Getting the service might not be a nightmare if you are prepared in advance for such scenarios. Carry out preliminary research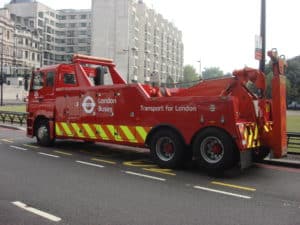 about towing companies closest to you. Doing so ensures that you have several in mind in case you find yourself in that bad situation. Preparation and prior research minimize desperation which might land you in the hands of inexperienced towing companies. Information is power, thus goes the common saying. Being well informed about the towing companies and the services each offer will put you in a better position to pick the right one. Furthermore, it will ensure you are not vulnerable to swindlers.
Research not only involves knowing the towing companies and services they offer but also their reputation. There are various sources from which you can gather information on the companies. One of such is Angie's list where you will get a list of the towing companies in your area. You will also read through the experiences other motorists have had with each of the company. From that, you will filter and narrow down to a few that are reputable. Gather information on their prices and forms of payments acceptable as well. You don't want to call a company that only accepts cash payment when you only have a credit card. Save a few of the contacts to the reputable companies so that you can easily reach them when a need arises.
Exercise caution

Always be on the look-out for towing companies that show up at the scene of the accident unannounced. It gets worse if the vehicle they come in is unmarked. Licensed tow trucks will display their certificate from the transport department. The certificate shows that the company is certified and licensed to operate in the industry. Accepting services from a company that is not licensed or insured, you will be on your own in case something goes wrong.
Keep a record of the recovery Service

Take a couple of pictures of your car before it is towed. This helps to maintain a record of the car condition before the recovery service. Maintain proper documentation of the whole process whether invoices or receipts. These documents will majorly come in once the job is completed. It is important to consult with your insurance provider whether you are covered before paying any amount. Also, inquire on the right process you need to follow so that you are not short-changed by the towing company. Keep copies in case other additional charges are included without your knowledge.